E-Z bend: Sold Worldwide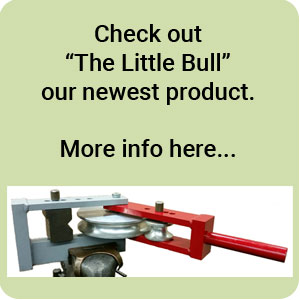 E-Z Bend Tubing Benders and Sheet Metal Brakes were introduced in 1997. Proudly built and designed in the U.S.A. as quality and affordable by Bill Schwader, who has a background in auto racing starting in 1959. He was a driver/builder of stock cars and pulling trucks for over 40 years.
E-Z Bend products were the first quality and affordable benders and brakes that allowed the racers and fabricators to build their own cars saving money and permitting them the flexibility to do it their way. E-Z Bend products have been sold in the United States, Canada, Mexico, Europe and Japan. They are available through our distributors or can be ordered direct from graymachinewelding.com.
Gray Machine & Welding is a 35 year old company specializing in CNC machine work for many large manufacturing companies in the farm heavy equipment and rubber manufacturing industries. Gray Machine & Welding has been the only shop to do machine work on E-Z Bend since day one and are here to serve you. Schwader will continue to serve as a consultant on any new products and/or changes to existing products and will be attending tradeshows.